Workshop on Mathematics and Physics in Cardiovascular Research
Gdańsk University of Technology, April 19, 2023

Aims and scope: Mathematics and Physics have recently played an increasingly important role in cardiology. The meeting is intended to provide an opportunity for interdisciplinary exchange of ideas, and its main aim is to discuss various new methods from the exact sciences that can be successfully applied in research in cardiology. In particular, selected scientists from the Max Planck Society and the Fahrenheit Universities (the University of Gdańsk, the Medical University of Gdańsk, and Gdańsk University of Technology) are going to deliver talks in the workshop and discuss current and future ways of academic collaboration and joint research projects.
Organizing Committee: Grzegorz Graff, Paweł Pilarczyk.
Location: All the talks will take place in the Faculty Council room no. 2/07 in the Nanotechnology Center, building no. 4 on the Campus Map.

Wednesday, April 19, 2023
9:00–9:40 – Ulrich Parlitz: Controlling and predicting cardiac dynamics [Abstract PDF]
[canceled] – Alexander Schlemmer: Using semantic data management to facilitate FAIR and reproducible data science for the analysis of cardiac dynamics [Abstract PDF]
9:40–10:10 – Danuta Makowiec: Synchronization in a network of controlled oscillatory cellular automata [Abstract PDF]
10:10–10:30 – Dorota Wejer: Heart rate asymmetry in relation to the respiratory phase in healthy people and patients with hypertension [Abstract PDF]
10:30–10:40 – Jerzy Wtorek: Introduction to the BioTechMed Center at Gdańsk University of Technology
10:40–11:15 – coffee break
11:15–11:35 – Rafał Pawłowski: The analysis of asymmetry in heart rate transitions obtained from photoplethysmogram [Abstract PDF]
11:35–12:00 – Maciej Torhan: Topological analysis of breathing patterns [Abstract PDF]
12:00–12:30 – Beata Graff: Cardiovascular research data: variety, opportunities and challenges [Abstract PDF]
[TAMD program PDF] – the original program of the workshop in a one-page PDF file
[TAMD abstracts PDF] – all the abstracts in a single PDF file
Photo: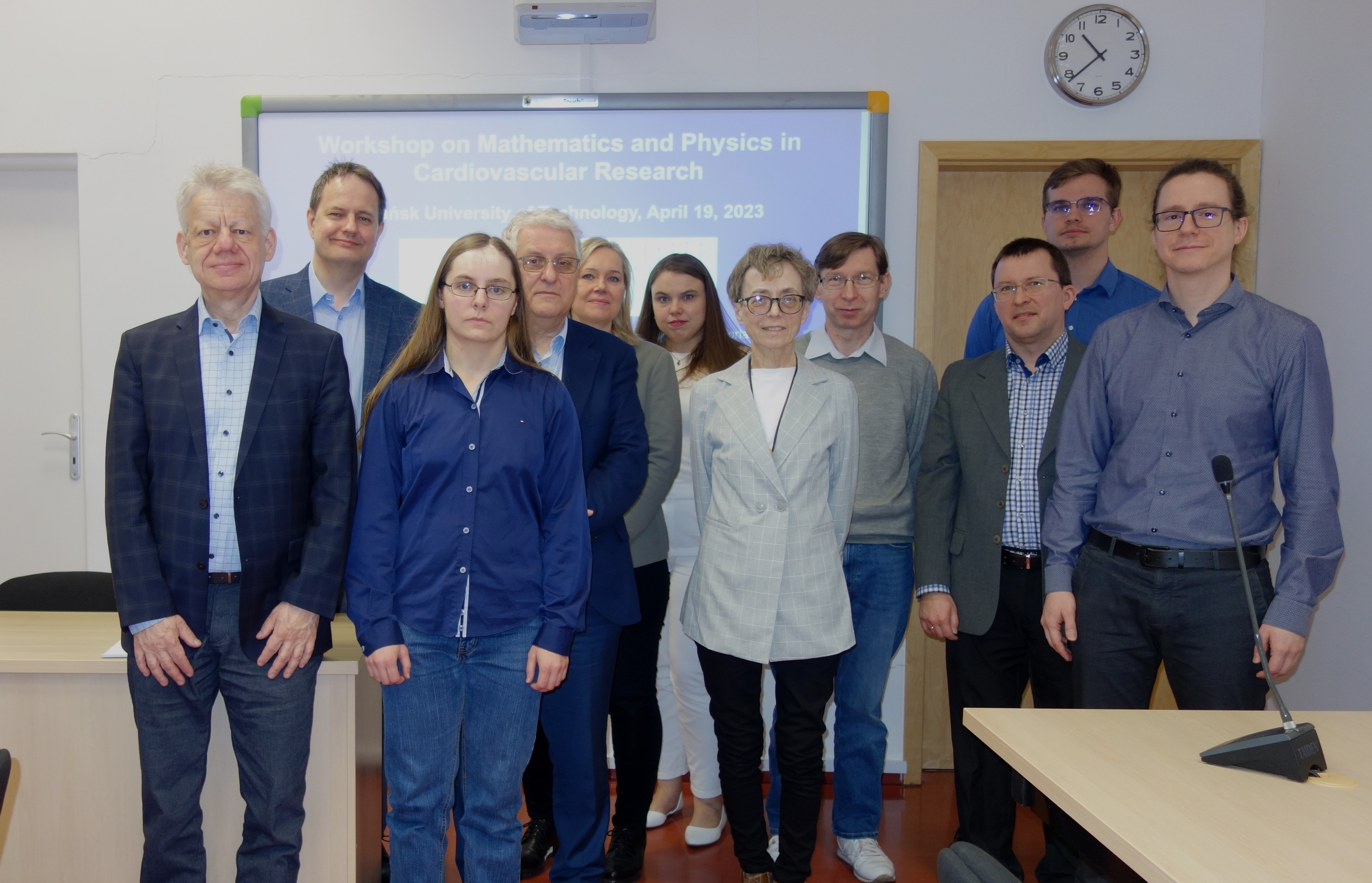 ---